Our Approach to Water
We recognize that fresh water is a limited resource in some parts of the world and its availability may change in the future.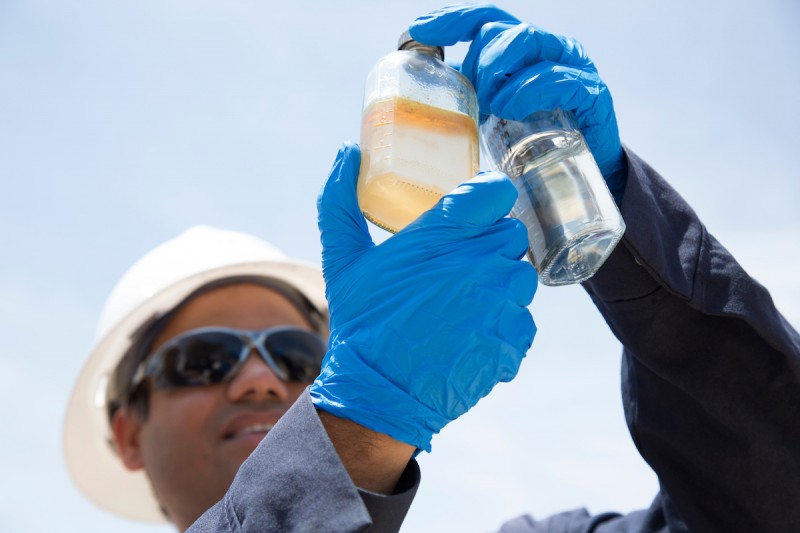 Our commitment to water management practices and technology is designed to conserve and protect freshwater resources during all stages of the project life cycle including:
Water sourcing
Storage and transport
Recycle and reuse
Discharge and/or disposal
Our risk-based approach integrates water strategy and risk management into our long-range planning and business processes. In regions with physical, regulatory or social water risks, we explore opportunities to use non-freshwater sources, ranging from deep brackish groundwater to recycled produced water and reused municipal wastewater. In addition to managing freshwater, we explore opportunities to improve discharge water quality and reduce the volume of water discharges or disposal.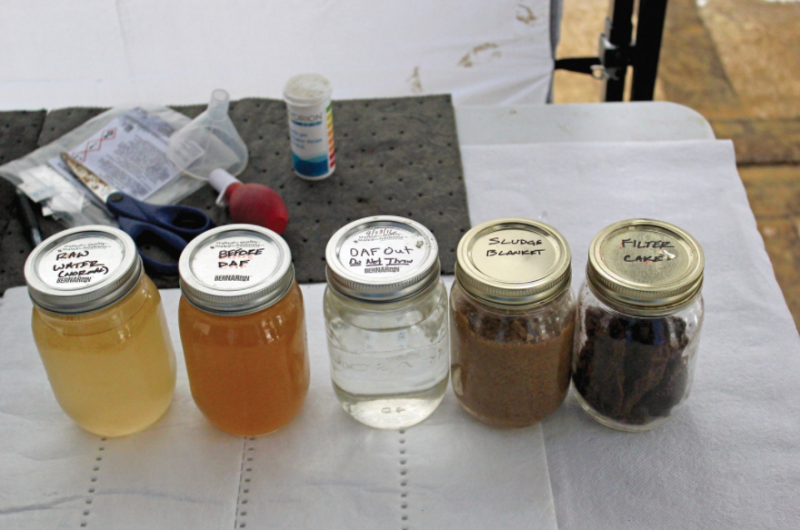 Water impacts society, businesses and ecosystems on the local and global scale. Water scarcity affects more than 40 percent of people around the world, according to the United Nations Development Programme. Projected population growth will increase water demand for:
Domestic use and sanitation
Manufacturing
Energy and food production
While water scarcity is an important issue globally, the solutions for constrained availability are often local. All users — domestic, agriculture and industry — will need to effectively manage supplies to meet demands.
We assess, measure and monitor water use at our operated assets, while cost-effectively addressing the short-term and long-term water related risks to our businesses. Through this approach we manage our water risks and contribute to sustainable water management. We strive to align our actions with societal values for protecting and conserving freshwater resources and to support improved water management performance across the industry.
Our Water Action Plan
Our Water Action Plan spans from 2014 to 2018, following successful results from our first company-wide water action plan between 2009 and 2013. The plan targets:
Understanding water use and water scarcity
Identifying risks and opportunities for reducing our water footprint
Improving data management and minimizing water risks through collaboration
Engaging with stakeholders, communities and regulators
Building capacity through knowledge-sharing and skill development
For each of the Action Plan categories, our businesses and functions have committed to specific actions. Along with company-wide and corporate actions, these total 107 actions or projects. The Water Action Plan, which is updated annually, identifies the accountable action owner, specifies the action rationale, identifies the target completion date and lists milestones and progress. Information about our annual performance may be found in our 2016 Sustainability Report.
The Action Plan commitments and progress are managed through an integrated governance process. Our Water Issues Working Group, led by a member of the global Sustainable Development Team, is accountable for managing the Action Plan content. The group's members are onshore and offshore water subject matter experts, advisors, team leads and managers representative of our global exploration and production portfolio.
Our internal Water Network of Excellence is the primary knowledge sharing tool for Issues Working Group members to transfer knowledge, share innovation and best practices and foster collaboration.