St Andrews Prize for the Environment
The St Andrews Prize for the Environment is a joint environmental initiative by the University of St Andrews in Scotland and ConocoPhillips.
The prize focuses on sustainability, conservation, biodiversity stewardship and community development supporting a wide range of projects from around the world on diverse topics including sustainable development, urban re-generation, recycling, health, water and waste issues, renewable energy and community development. Ideas may be global or local and outline how they will socially and economically impact the communities in which they are based. Previous winning projects have included water purification systems, sanitation projects and the preservation of endangered species.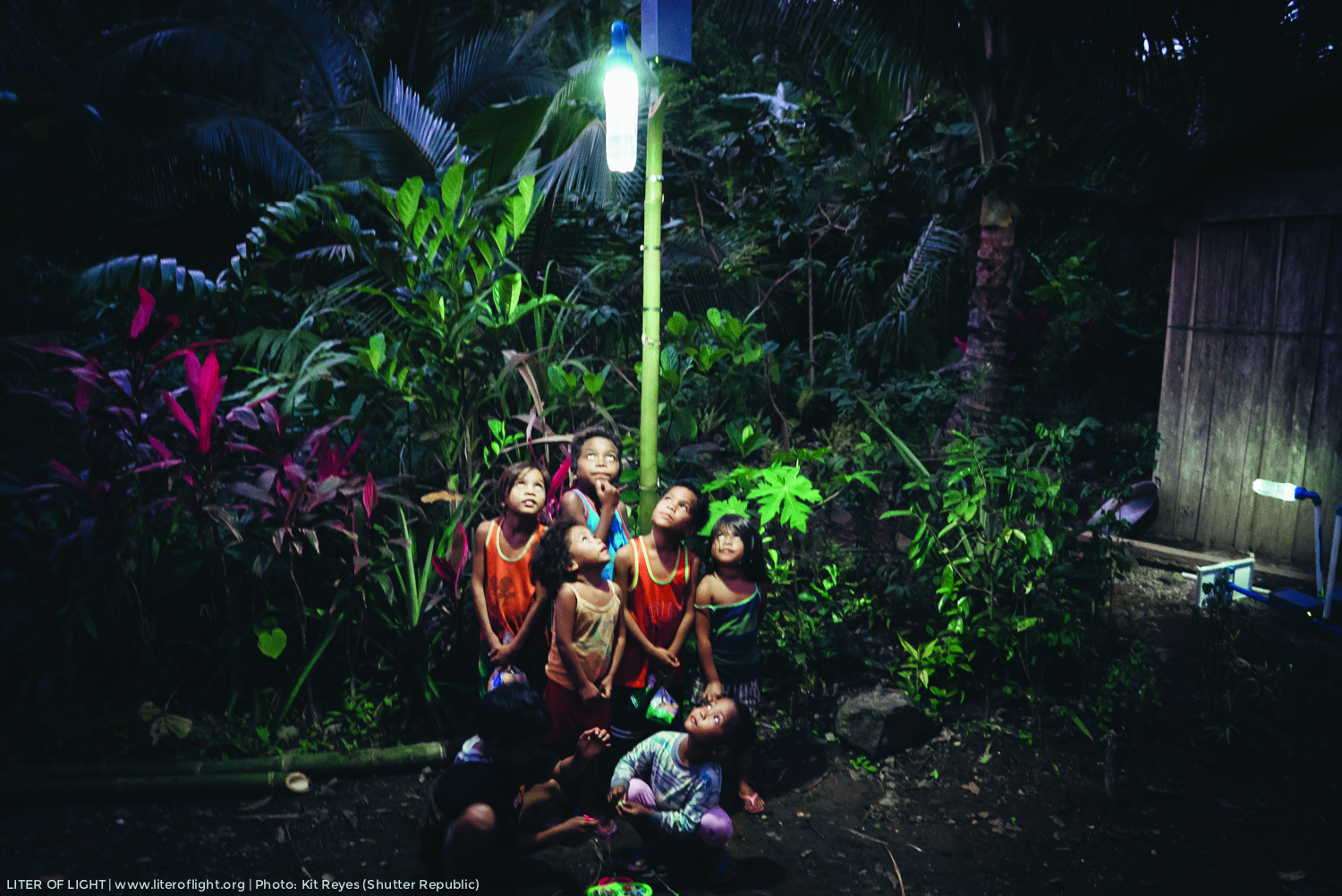 2016 winner: Liter of Light, Brazil
More than 3 million people in Brazil suffer from energy poverty. Liter of Light is a global open-source movement that provides sustainable lighting, free of charge to simple dwellings around the world. The simple device consists of a plastic bottle filled with water and bleach, fitted through the roof of a home to refract sunlight. The device provides the same amount of light as a 55-watt light bulb and produces 0 carbon emissions. The technology can also be upgraded with LED bulbs, solar panels and batteries to provide low-cost lighting at night. Liter of Light will now be able to expand their efforts in Brazil and bring light to those who need it most – families living in isolated riverine communities in the Amazon.


Previous winners
2015: The Wild Chimpanzee's Foundation's chimpanzee/landscape conservation project focuses on enhancing the survival of remaining wild chimpanzee populations and their habitat.
2014: Blue Ventures Conservation Madagascar provides a holistic approach to integrating community-based health services with local biodiversity conservation
initiatives.
2013: Elephants and Bees is an innovative project developed from the behavioral discovery that honey bees can be used as a natural deterrent to crop-raiding elephants.