Our employees and retirees make our communities stronger. We are proud to support their generous involvement in local charitable activities through Employee Giving Programs that include United Way campaigns, Matching Gifts, Volunteer Grants and Dependent Scholarships.
Throughout the world, United Way builds stronger communities by improving education, strengthening financial stability and making communities healthier. We advance their mission by supporting the local United Way in the communities in which we operate.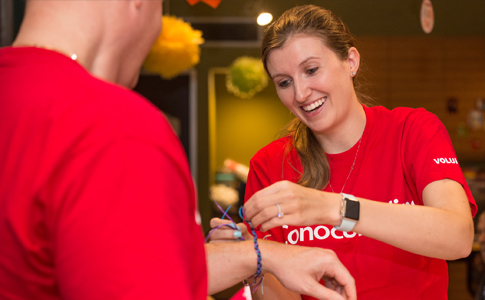 In 2015, we held 8 United Way campaigns around the globe, including Canada, Russia, and multiple locations in the United States, raising more than $6.6 million in employee, retiree, and company contributions.
In Houston, our employees volunteered over 900 hours at United Way agencies around the city as part of our 2-week campaign that raised over $3.5 million dollars for United Way of Greater Houston, making us the second-largest campaign in the greater Houston area.