Matt Fox
Executive Vice President, Strategy, Exploration and Technology
Leads the teams responsible for strategic planning, exploration, business development and technology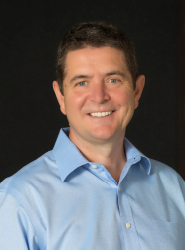 Matt Fox is executive vice president, Strategy, Exploration and Technology. In this capacity, Fox is responsible for strategic planning, exploration, business development, acquisitions and divestitures, geoscience, reservoir engineering, technology and resource base management.
A reservoir engineer, Fox has more than 30 years' experience in the oil and natural gas industry. He previously served as executive vice president, Exploration and Production. Fox's other leadership roles included president of ConocoPhillips Canada; senior vice president, Oil Sands in Canada; and manager of North Slope Development in Alaska. In between roles with ConocoPhillips, he served as executive vice president, International for Nexen, Inc.
He began his career with Conoco U.K. in 1983 as a reservoir engineer in London and Aberdeen. After serving in senior reservoir engineering roles in Dubai and Houston, Fox became chief reservoir engineer in the company's reservoir technology organization. He has also held business development and staff roles in Houston.
Externally, Fox serves as an advisor for the Columbia | SIPA Center on Global Energy Policy. He is also a member of the US-Colombia Business Advisory Council and the University of Houston Energy Advisory Board.
Fox graduated from City University in London with a Bachelor of Science degree in civil engineering in 1982. He attended Heriot Watt University in Edinburgh, graduating with a master's degree in petroleum engineering in 1983. In 2014, Fox received an honorary Doctorate of Engineering from Heriot Watt University in Edinburgh in recognition of his leadership and outstanding service to the oil and gas industry.