James McMorran
Vice President, Human Resources and Real Estate & Facilities Services
Leads the global team of human resources professionals and is responsible for Real Estate & Facilities Services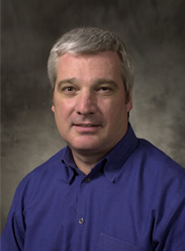 James McMorran is Vice President, Human Resources and Real Estate & Facilities Services.
McMorran leads the global team of human resources professionals responsible for Compensation, Benefits, HR Shared Services, Talent Management and Learning, Talent Planning, and Health Services. He is also responsible for Real Estate & Facilities Services, which manages the company's real estate portfolio.
McMorran began his career with Conoco in 1979 as a financial analyst in London and has held global roles of increasing responsibility over the past 35 years. Most recently, he served as Manager of Compensation and Benefits.
Born in Umm Said, Qatar, McMorran was educated in Scotland and became a U.S. citizen in 1989. He holds a Bachelor of Arts degree in business from Glasgow College.