Don Wallette, Jr.
Executive Vice President, Finance, Commercial and Chief Financial Officer
Leads the teams responsible for the company's financial and commercial functions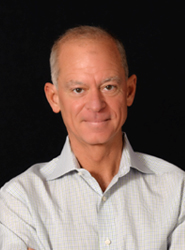 Don Wallette, Jr. is executive vice president, Finance, Commercial and chief financial officer. In this role, Wallette is responsible for the company's financial and commercial functions.
Wallette and the finance organization are responsible for internal and external financial reporting, tax management, capital and liquidity funding, risk management, insurance, pension management, cash management, transaction processing, internal controls and business development support. He and the commercial team are responsible for transporting and marketing oil and natural gas.
He has more than 30 years of experience in technical, commercial and international leadership. Wallette previously served as executive vice president, Commercial, Business Development and Corporate Planning. Wallette's other leadership roles included president, Asia Pacific and president, Russia/Caspian. He also served as a management consultant to the Russian oil company, Lukoil. Prior to his Russia assignments, Wallette was manager of production technology and also managed the company's Rocky Mountain region.
Wallette joined Phillips in 1981 as a staff drilling engineer in Houston. He held positions in major project development in England and the Southern Gas Basin. Wallette also served as Oklahoma region manager for the midstream business; manager of corporate planning and development; and production and process/transportation manager in Norway.
He is a member of Leadership Oklahoma and serves on the Engineering Advisory Council at University of Colorado. Additionally, he has served on the boards of Lukoil and the United Way of Moscow, as well as director of the US-ASEAN Business Council.
Wallette graduated in 1981 with a bachelor's degree in chemical engineering from the University of Southern California.