Al J. Hirshberg
Executive Vice President, Production, Drilling and Projects

Leads the teams that oversee the company's worldwide operations, as well as the drilling, major projects and health, safety and environmental functions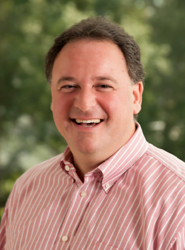 Al Hirshberg is executive vice president, Production, Drilling and Projects. In this capacity, Hirshberg oversees the company's worldwide operations. He is also responsible for the drilling, major projects, HSE, facilities engineering, supply chain, marine and aviation functions.
Hirshberg has more than three decades of oil and natural gas industry technical and executive management experience. He previously served as executive vice president, Technology and Projects. Hirshberg's other leadership role at ConocoPhillips was senior vice president, Planning and Strategy.
Prior to joining ConocoPhillips in 2010, Hirshberg was a vice president at ExxonMobil where he was responsible for worldwide deepwater and Africa projects. His leadership roles at ExxonMobil included responsibility for production operations and major projects in Norway, Australia, Angola, Nigeria, the U.S. Rockies region, the U.S. Gulf of Mexico, Papua New Guinea, Hong Kong, Venezuela, Kazakhstan and Azerbaijan.
He began his career at Exxon in 1983 as a research engineer. Hirshberg held planning, engineering and production operations positions in various affiliates before being named a senior department head and upstream planning manager. In this capacity, he was responsible for upstream strategic planning and business analysis, as well as financial reporting and asset acquisition and divestment.
Hirshberg is a member of the American Society of Mechanical Engineers and the Society of Petroleum Engineers where he serves on the Industry Advisory Council. He also serves on the Rice Engineering Advisory Board and the Alley Theatre Board of Directors.
He received bachelor's and master's degrees in mechanical engineering from Rice University in 1982 and 1983, respectively.